Our Services
Serving Grand Traverse County, Interlochen
The path to quality home improvement services begins at Up North Contracting in Interlochen, MI. Call our knowledgeable home improvement contractors at (231) 440-1600 for service details:

* Remodeling Contractor
* Kitchen Remodeling
* Bathroom Remodeling
* Hardwood Flooring
* Room Additions
* Home Renovations
* New Home Builder
* General Contractor
* Garage Additions
* Building Contractor
* Home Improvement Contractor
* New Housing Development
* Windows Services
* Door Installation
* Siting Services
* Roofing Services
* Painting Services
* Deck Installation
* Basement Remodels
* Drywall Installation



About Us
General Contractor Interlochen MI
Discover innovative design and quality craftsmanship at Up North Contracting in Interlochen, MI. We are remodeling contractors that offer services including home renovations, drywall, and room additions. As custom home builders, we are a construction company that is heavily experienced. We bring 20 years of industry experience to your project. Whether interested in hardwood flooring or new housing developments, you have come to the right place..."Any Job, Large Or Small. Just One Call, I Do It All!"

Locally owned and operated, we are proud to share that we have a great reputation and excellent references. From doors to roofing services, we are general contractors that deliver top quality work. Your dream project will be a hassle-free process, we work well with our customers!

Expect professional and prompt service at Up North Contracting in Interlochen, MI. All of our projects are competitively priced, this includes bathroom remodeling, kitchen remodeling, and garage additions. What will we bring to your project? "Our Mission at up North Contracting Is to Provide High Quality, Cost-Efficient Services to Our Customers While Operating in a Safe Manner." We are fully licensed and insured for your peace of mind. Call now for your free estimate!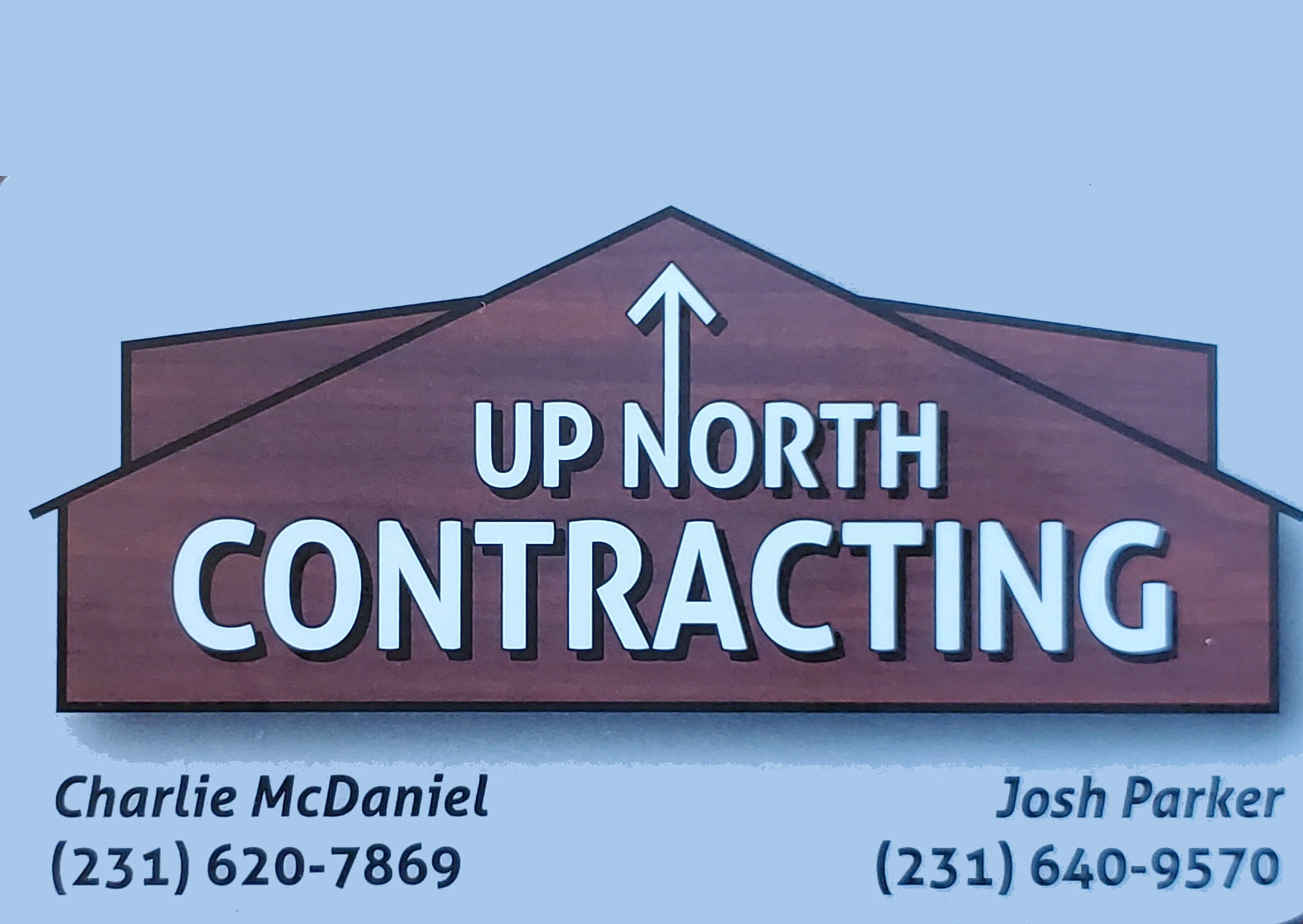 General Contractor Interlochen MI
---
https://upnorthcontractingtc.com
Business Hours
Mon
7:00 AM - 4:00 PM
Tue
7:00 AM - 4:00 PM
Wed
7:00 AM - 4:00 PM
Thu
7:00 AM - 4:00 PM
Fri
7:00 AM - 4:00 PM
Sat
Closed
Sun
Closed
Payment Methods
Cash, Check